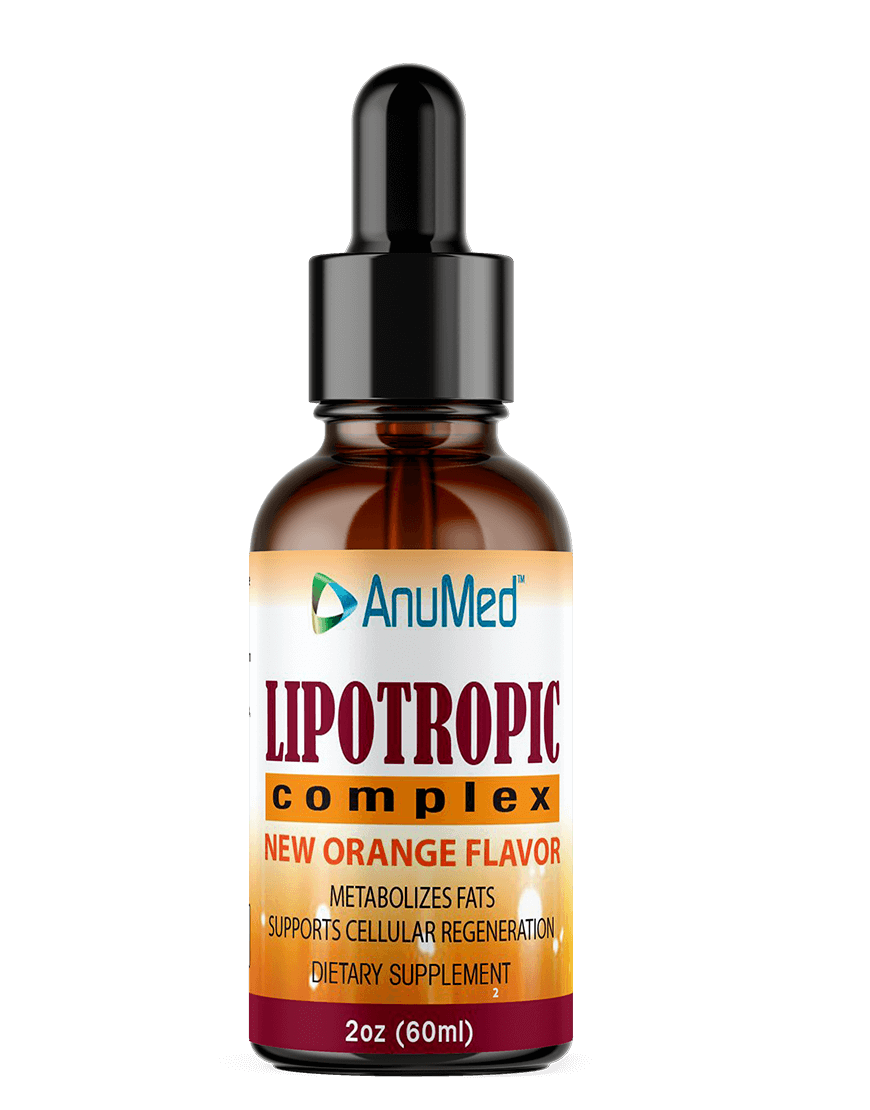 2oz Lipotropic Supplement Supports Liver and Gallbladder Function , Fat burning, Cleanse, Detox, Balance Blood Glucose
Short description
ANUMED ONLY DELIVER THE MOST POWERFUL NATURAL INGREDIENTS. Our Products are 100% Natural, Non-GMO, Gluten Free, No Sugar Added, and Made In the USA.
Share
Lipotropic Complex Supplement is a detox product consisting of a combination of vitamins, amino acids and nutrients specially formulated to stimulate the breakdown of fat during metabolism in the body. Supports the reduction of excess fat in the liver and other tissues. 
Benefits:
• May help metabolize fat from liver
• Provides support to liver and gallbladder
• May help balance blood glucose
SUGGESTED USE: Shake bottle before use. For adults, take (2) 1/3 droppers on an empty stomach in the morning before food or as directed by your healthcare professional. Hold under the tongue for as long as possible (30 seconds minimum) before swallowing.
These statements have not been evaluated by the Food & Drug Administration. This product is not intended to diagnose treat, cure or prevent any disease.