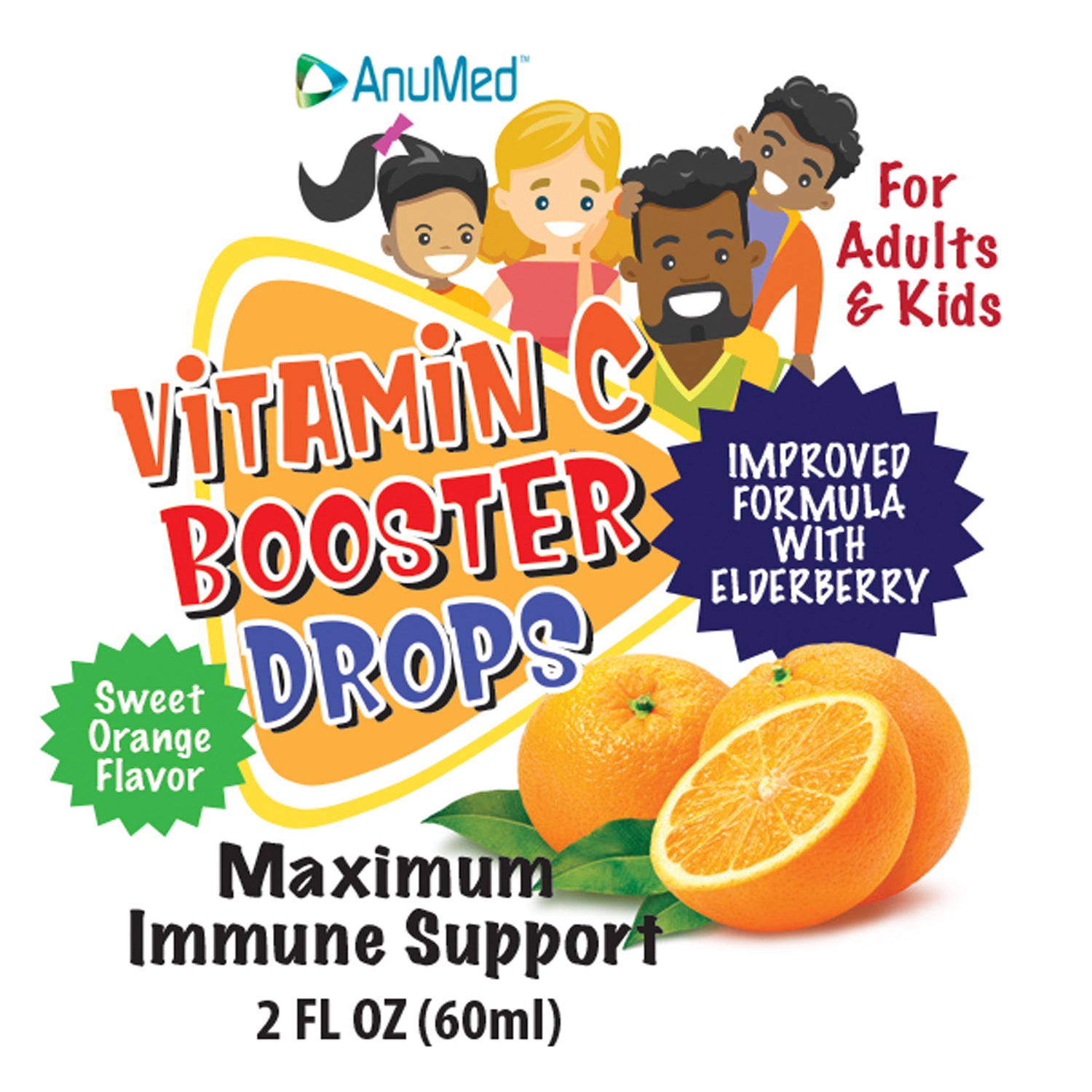 2oz Vitamin C Booster | NOW WITH ELDERBERRY | For Adults & Kids | Boosts Immune System | Supports Keeping Family Healthy in These Times | Made In USA
Short description
ANUMED ONLY DELIVER THE MOST POWERFUL NATURAL INGREDIENTS. Our Products are 100% Natural, Non-GMO, Gluten Free, No Sugar Added, and Made In the USA.
Share
Such a Yummy Orange Flavor! Kids will ask for more! Adults like it too! Consult with physician for correct dosage for your child. 
NOW WITH ELDERBERRY FOR EXTRA IMMUNE SUPPORT - Elderberry has berries and flowers that have antioxidants and vitamins that may help boost your immune system. Has been recommended to try and help ease cold and flu symptoms. (Always consult your physician before taking new supplements.)
Especially now with kids in School it is important to boost your kids immune system.! Be prepared for fighting illness and germs. Can help kids stay healthy and support immune system. Great tasting Orange Flavor. 
Adults could be exposed to germs from the many places they go and from where their kids go to such as school. It is very important for adults to keep their immune system boosted . 
Suggested Use:
1 dropper is approximately 125mg. Before administering aways consult with Physician to determine safe dose for children. Adult supervision is required.
Made in USA

These statements have not been evaluated by FDA. This  product not intended to treat, cure or prevent disease.