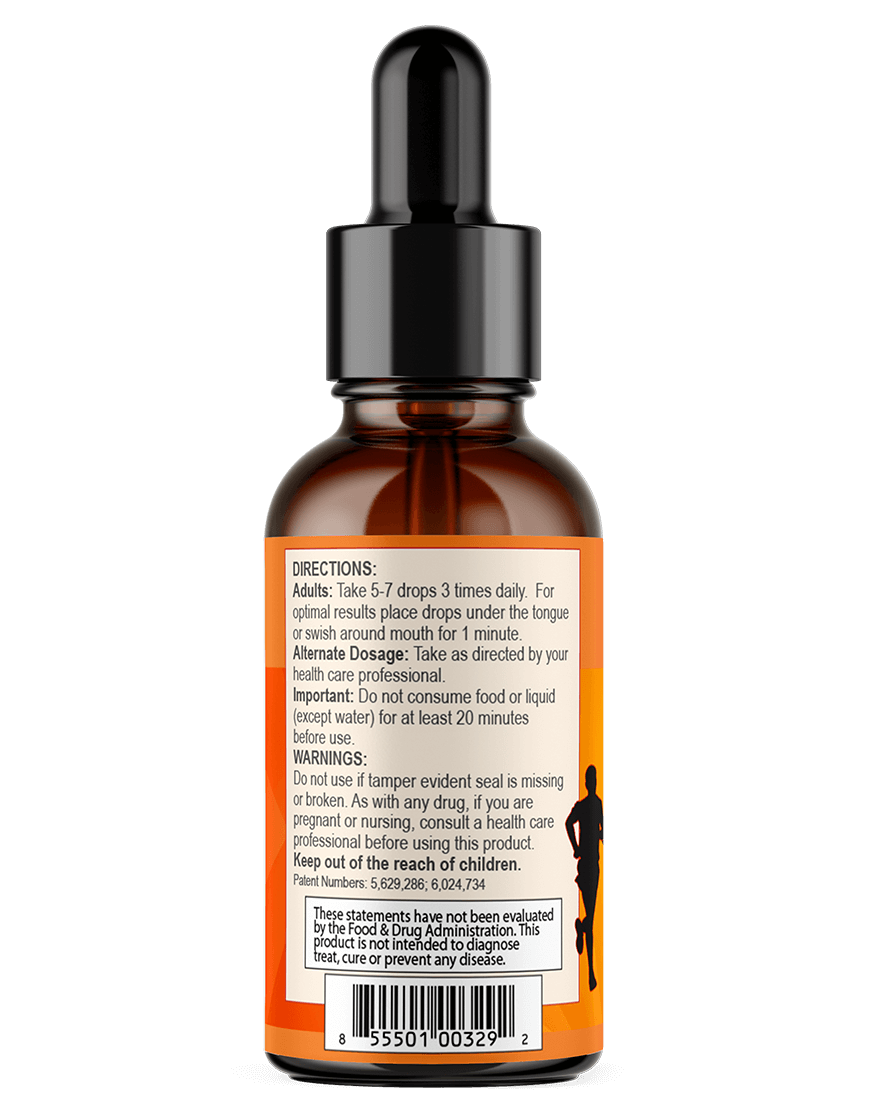 Edge AGF+IGF1 | The Ultimate Natural Healthy Growth Factors | Superior Body, Muscle Recovery & Healing | Lean Muscle Mass | Testosterone | Fitness Performance Booster | 100% All Natural | Vegan & Keto Friendly
Short description
ANUMED ONLY DELIVER THE MOST POWERFUL NATURAL INGREDIENTS. Our Products are 100% Natural, Non-GMO, Gluten Free, No Sugar Added, and Made In the USA.
Share
This solution brings AnuMed's best, patented ingredients in combination to help create the ultimate solution and provide a boost of energy, muscle mass, stamina, strength, and endurance.   
Product Description
Cell-signaling to Optimize Fitness & Health
The purpose of Athletic Edge AGF + HomeopathicIGF-1 is to help produce and support healthy cells. As a result, this product brings AnuMed's best, patented ingredients in combination to create the ultimate solution and provide a boost of energy, muscle mass, stamina, strength, and endurance.
Homeopathic eHGH + AnuMed Intl HomeopathicIGF-1 = Advanced Growth Factor
Homeopathic eHGH
Our patented compound promotes a greater concentration of amino acids into the muscle cells. Sequentially, this allows the existing cells to grow at a quicker rate while supporting new cells to form. In essence, this allows your muscles to recuperate from the strain of physical or exercising activities and increase your strength and resistance instead.
HomeopathicIGF-1
Our homeopathicIGF-1 is the workhorse for eHGH by carrying the cell signals to muscles, cartilage, and neuromuscular junctions. More specifically, homeopathicIGF-1 is the "competence factor" that promotes cell recovery and replication in the body. Therefore, the compound helps stimulate growth, repair, and endurance.
Homeopathic eHGH + HomeopathicIGF-1
While eHGH is known as the 'master compound' and homeopathicIGF-1 as the 'master growth factor,' their combined energy provide the ultimate growth results. The two compounds share the same foundational properties; as a result, they function in a complementary, synergistic manner to promote healthy, bodily progress.
Health Benefits:
Helps Increase Muscle Mass
Our patented eHGH and homeopathicIGF-1 specialize in stimulating the functions of the body's cells. As a result, this benefits the development of lean muscle mass since it promotes growth as well as a swift muscle repair process to keep up with your health of daily life routine.
Due to its cell-activating factor, this solution can help increase muscle resistance, muscle mass and the speed of recovery from exercise. In turn, you will experience the benefits of a strong, energetic body
This special homeopathic solution is made to maximize your body's different systems, especially with regard to processes related to weight management. In order to reduce fat, it is important to stimulate the body's lipolysis process to burn fat tissue. Evidence has shown that the properties of this formula help fuel the fat loss process to work more efficiently. Moreover, the formula stimulates the body's drive and muscle resistance, which helps increase fat loss while accompanied by a fitness routine.
Our formula helps stimulate lipolysis, which is the bodily process that helps burn adipose tissue in order to create energy. Therefore, the consistent use of this solution will help you sustain high levels of drive and, in turn, increasing your body's resistance.
Higher Sense of Well-Being
This formula has also demonstrated to improve the overall well-being and stability of an individual. Those who receive this formula have experienced an increase in the quality of their sleeping patterns; as a result, this resulted in minimized fatigue and more vitality to take on the day with strength. Additional benefits include an increase in libido, a decrease in stress and anxiety, and a balance to the symptoms of hormonal fluctuations.
Enhanced Mental Clarity & Memory
The rich ingredients of this formula help with memory capabilities and mental performance by increasing the speed the brain can process information.
Homeopathic eHGH is Clinically Proven to Work
Our eHGH stimulates lipolysis, which is the process of burning fat to create energy, in adipose tissue (fat) directly. From three double-blind, placebo-controlled studies, all of the participants experience an increase of lean body mass by approximately 3.2+/- 1.7 lbs. per month. Furthermore, the results showed lower fat mass levels per month of 3.09 +/- 0.58 lbs. with our homeopathic Athletic Edge eHGH.
"The importance of [eHGH] throughout adult life is now unequivocally accepted. GH deficiency is recognized to result in alterations in body composition, physical performance, psychological well-being, and substrate metabolism." – The Journal of Clinical Endocrinology & Metabolism. Vol. 83: No 2. 382-395
Above article is for educational purposes only.
Suggested Use:
The best method to take this homeopathic liquid is by taking low doses, frequently. Take 5 to 7 drops by placing them under the tongue or by swishing around the mouth for 1 minute. Please repeat this process 3 times a day before your meals. An alternative dosage would be to use this product as directed by your healthcare provider. For maximum absorption and results, avoid consuming food and beverages 20 minutes before use.
Warning:
Do not use if the tamper-evident seal is missing or broken. Please consult with a healthcare professional before using this product. If any discomfort appears, discontinue use and contact your physician immediately. If you are pregnant or nursing, do not use this product.
These statements have not been evaluated by the Food & Drug Administration. This product is not intended to diagnose treat, cure, or prevent any disease.