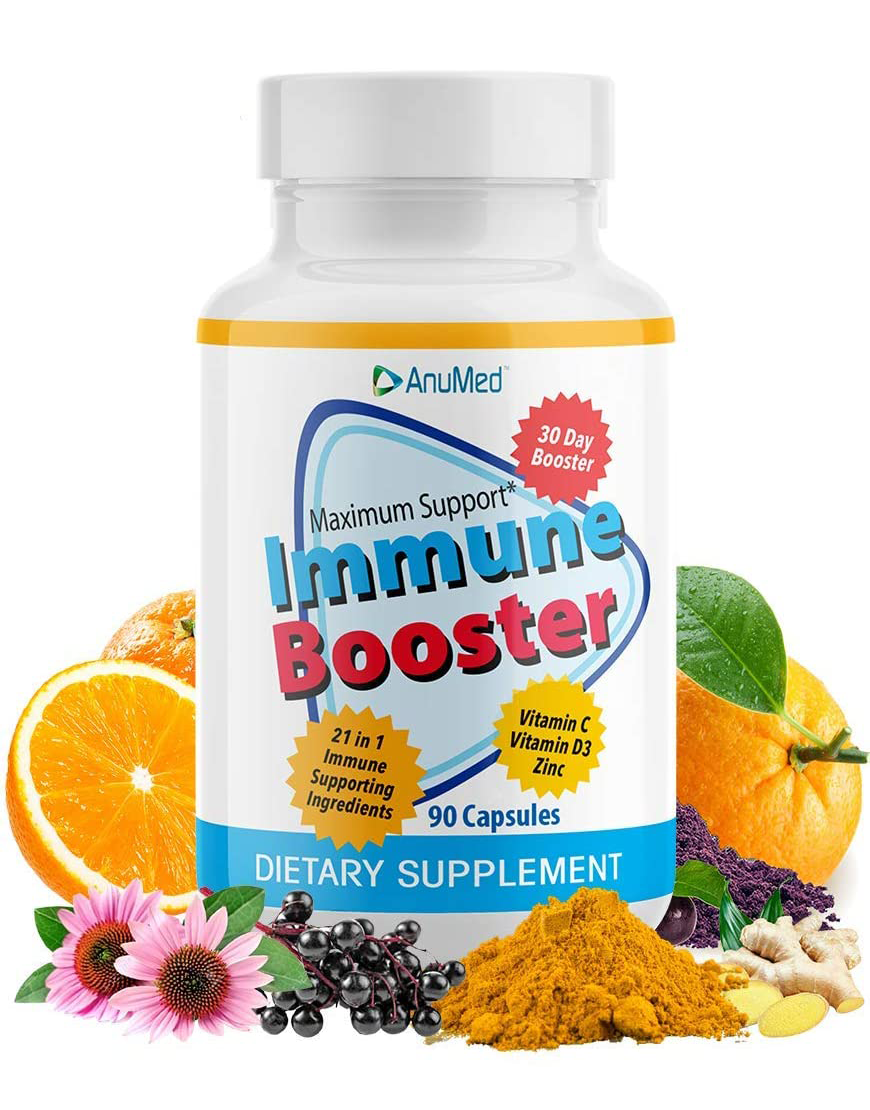 Immune Booster 90 Capsules • 21-IN-1 Immune Supporting Ingredients | May help body fight Illness| Ingredients for overall well being | Heart | Energy | Joints | Muscles | Essential Daily Vitamin D
Subscription • Save Up to
Short description
ANUMED ONLY DELIVER THE MOST POWERFUL NATURAL INGREDIENTS. Our Products are 100% Natural, Non-GMO, Gluten Free, No Sugar Added, and Made In the USA.
Share
New Ultimate Immune Booster has 21-IN-ONE immune supporting ingredients worth over $200 now at a low price of $29.95.
With Echinacea, Elderberry, Turmeric, Vitamins C & D and many, many more immune supporting natural ingredients. Has Zinc for which may help with tissue repair and may help combat colds, upper respiratory infections and viruses. Immune Booster may boost energy and support heart health. This product not only boosts immune system to help make body strong in order to combat most viruses and infections but also promotes collagen production which may help with skin appearance. 

Directions
Take 3 capsules daily. Preferably try to spread out taking them throughout the day or as directed by a physician. For example take 1 in the morning,1 at noon and 1 in the evening.
These statements have not been evaluated by the Food & Drug Administration. This product is not intended to diagnose, treat, cure or prevent any disease.