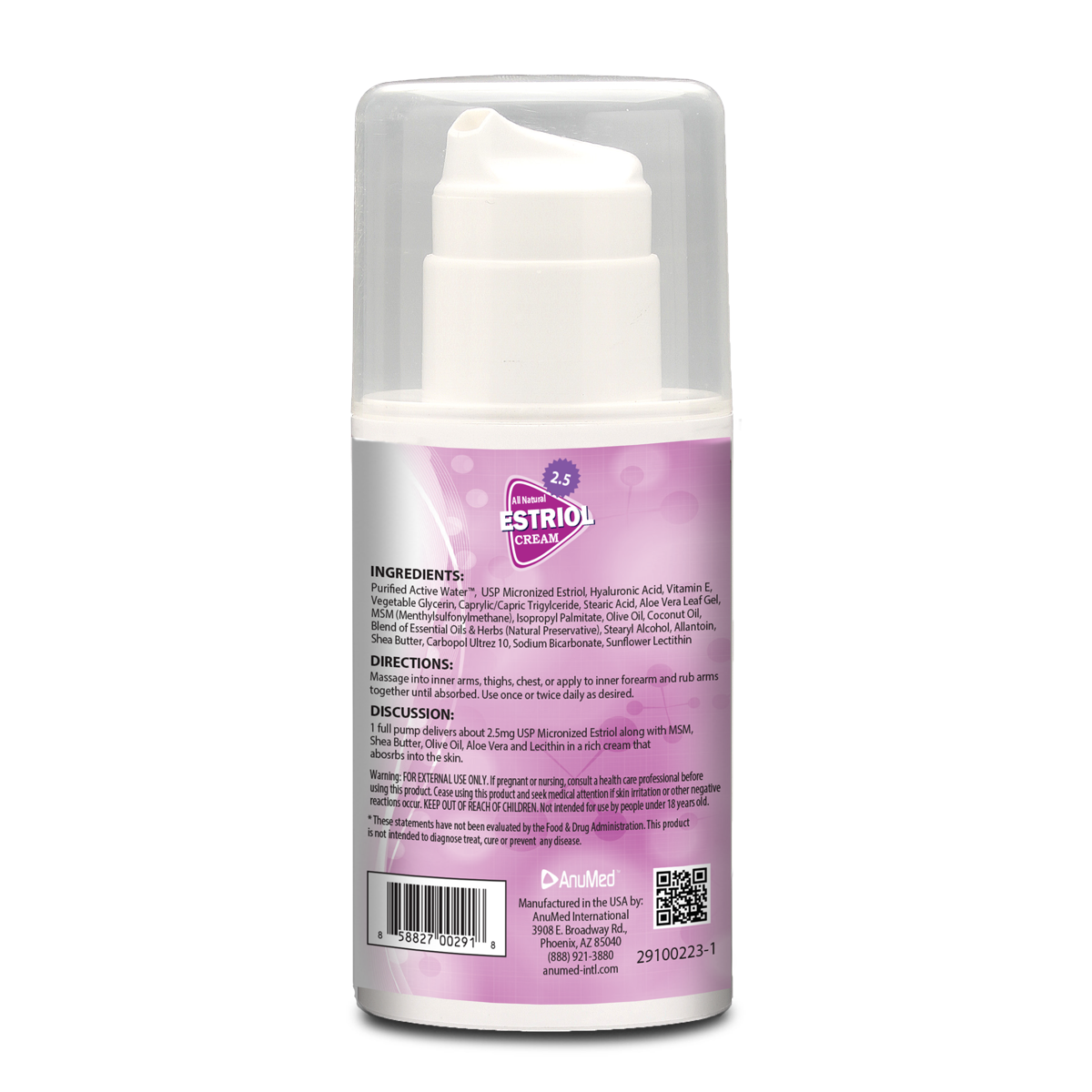 Natural Bioidentical Estriol Cream 2.5 with Hyaluronic Acid + vitamin E for Skin Care During Menopause Relief. Balancing Cream for Women (3oz)
Subscription • Save Up to 20%
Short description
ANUMED ONLY DELIVER THE MOST POWERFUL NATURAL INGREDIENTS. Our Products are 100% Natural, Non-GMO, Gluten Free, No Sugar Added, and Made In the USA.
Share
Key Product Features
 #1 Recommended Estriol Cream for Menopause Relief, Mood Swings, Hot Flashes, Breast Soreness, PCO
* Supports Women's Health that Deal with Night Sweats, Pre-menopause, PMS, Libido, Acne
* Advanced Formula Estriol Cream. Promotes Natural Hormone Balance, Best Women's Health Supplements
* The Most Powerful Estriol Cream with Herbs, Essential Oils
* Made in The USA, FDA inspected and Certified Facility, Quality Control Certified, Lab Verified
These statements have not been evaluated by the FDA. This product is not intended to diagnose, treat, cure or prevent disease.